This blog was supposed to be written a few days after diwali but well I procrastinated till today somebody reminded me about the blog. I didn't go to College today so might as well just write it today. Diwali Holidays at college were limited I don't even remember the dates but they were supposed to start from 22nd of October so as a good student I am I booked my Bus Ticket for 17th of October for Srinagar Garhwal (it's in Uttrakhand) it is fairly easy to reach Srinagar you just have to book the Bus Ticket sit in the Bus sleep Wake up and you are in Srinagar. Srinagar is on the Banks of Alaknanda and I could only find this image in my gallery that I could find from this visit.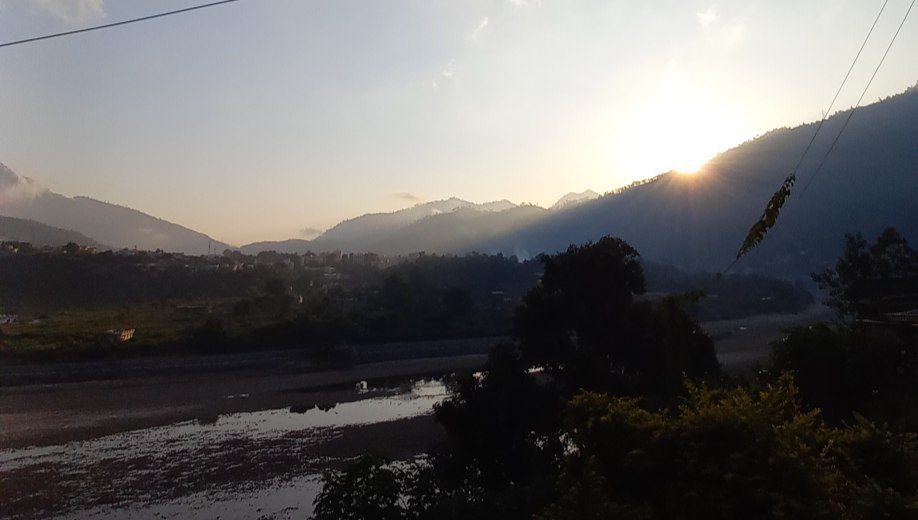 Yes, Srinagar is a Nice place but Diwali is better at 'Home' so on 21st of October. I with my family went to my Village its Near Agastyamuni,Rudraprayag. (for people who are lazy to look it up it's around the Kedarnath area) Here a view from the Home of the Himalayas.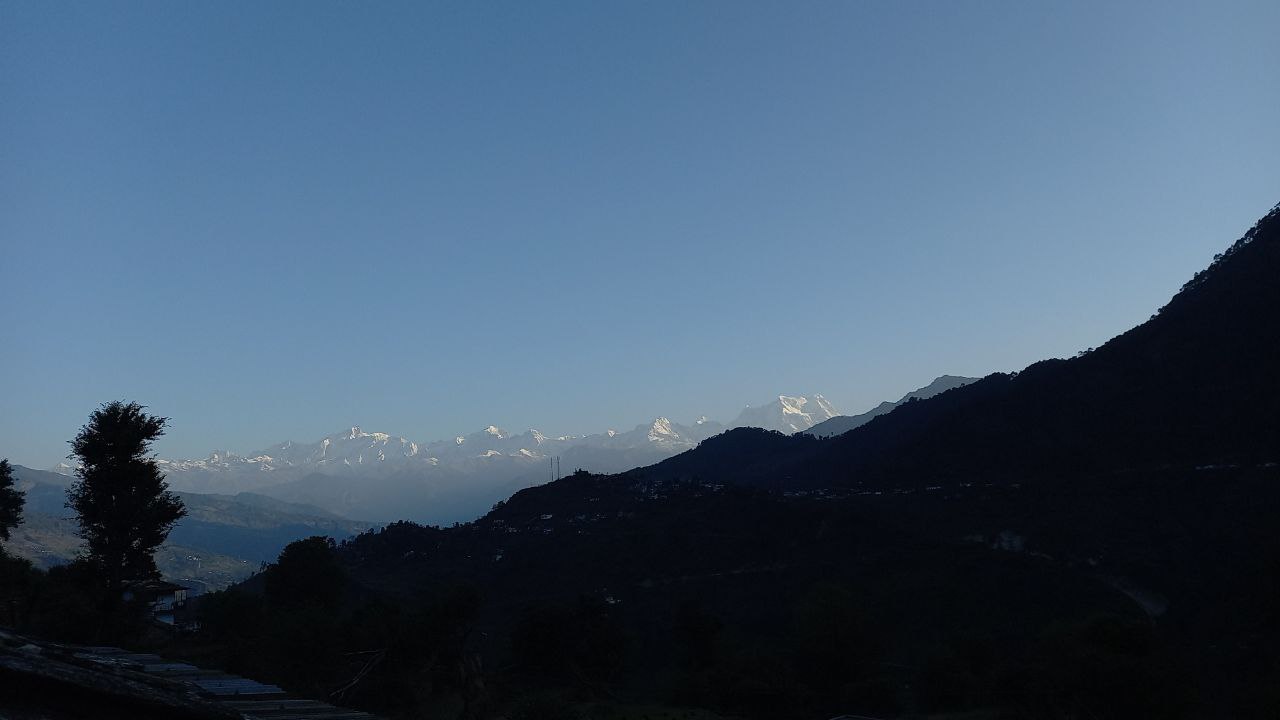 Diwali is good for food, I had Poori and Pakodi (Fritters) many kinds on Pakodi by the way 5 to be exact. For Diwali people with Cows bathe them and make a special delicacy for the cows. We don't have cows anymore so I had to go to the Nearest 'Gaushala'(It's just next to our house). So well meet Rupa and Rupa ki Mummy.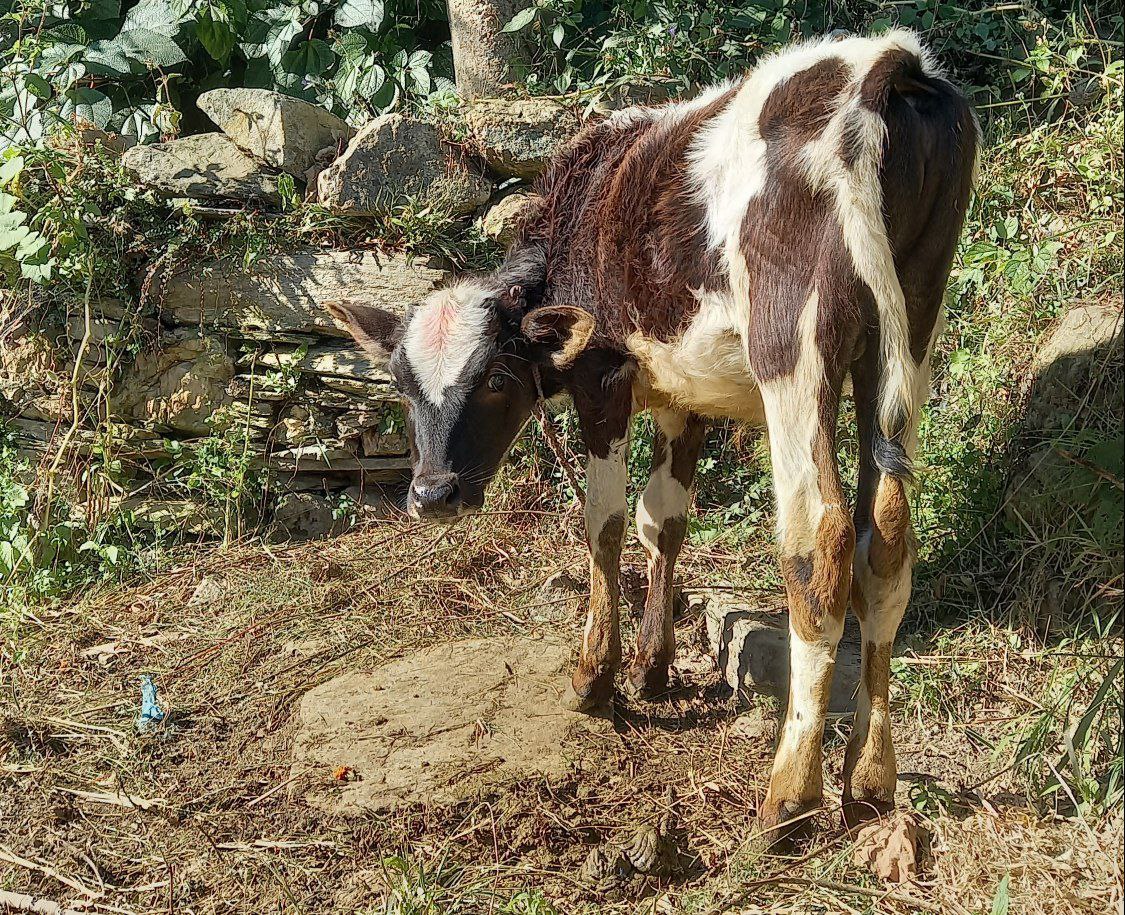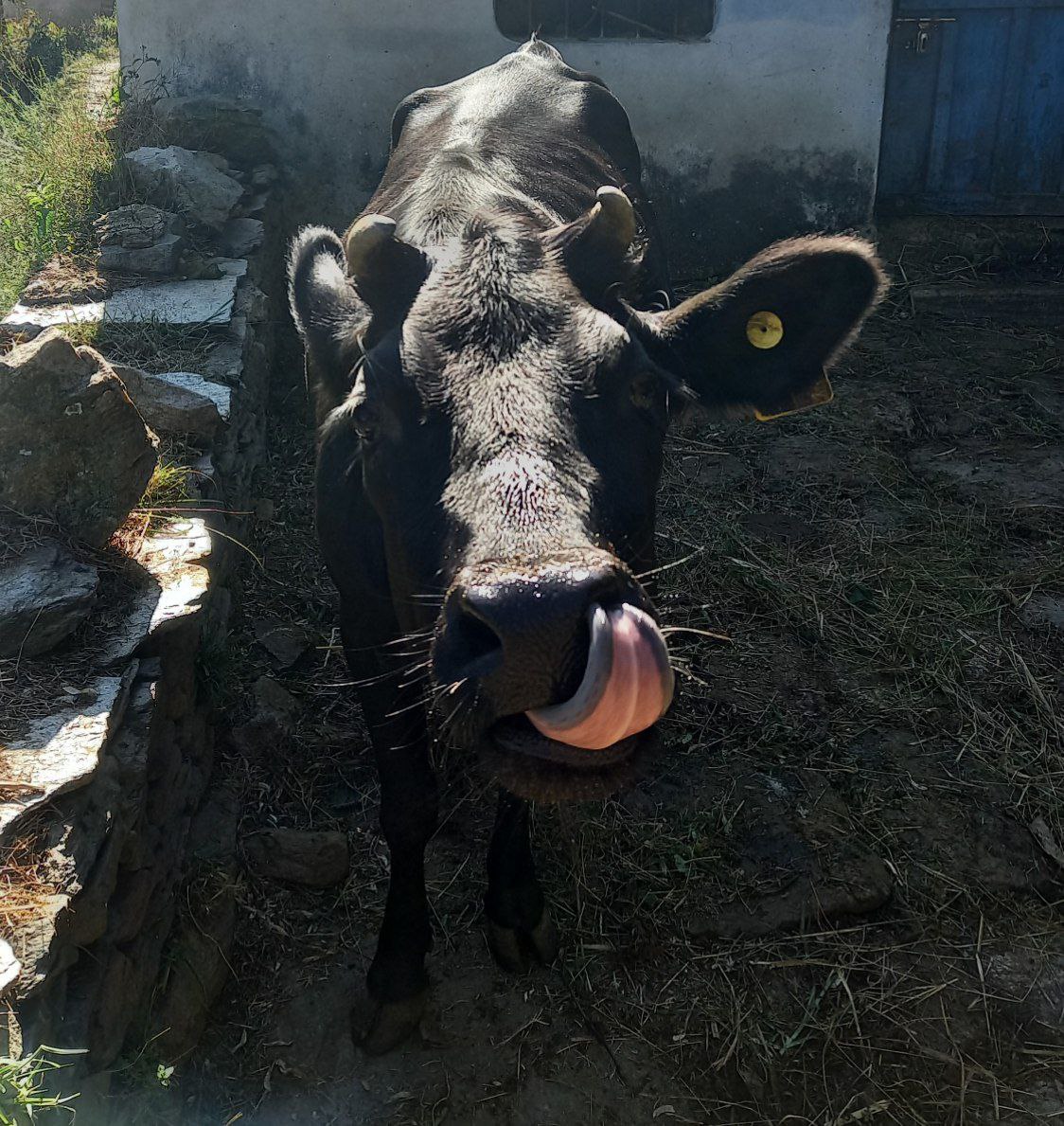 Well now it was night you know what time it is. It's Crackers Time. So I did burst some crackers (too lazy to put in some video proof but I do have a Image so here you go)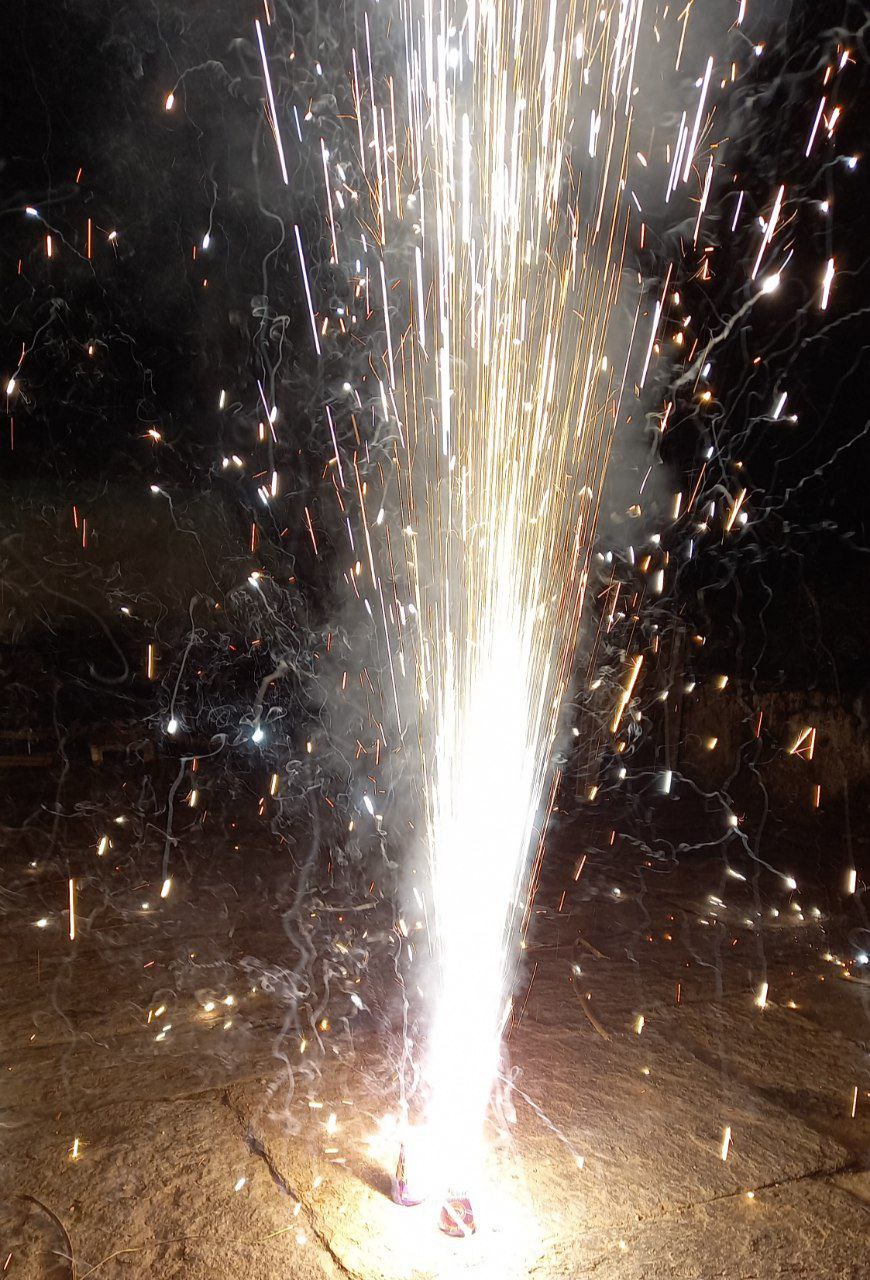 and Here is our House light up for Diwali. I put up the LEDs and This photo didn't come out that well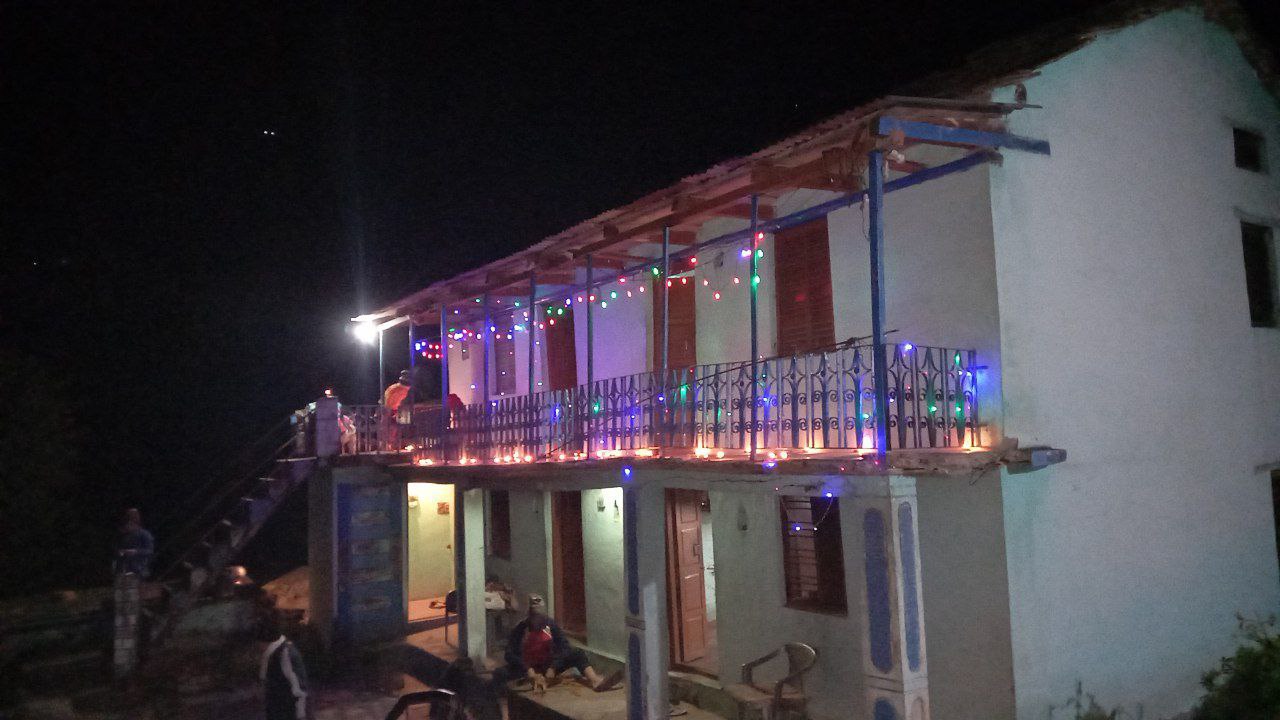 I found another picture with lights here.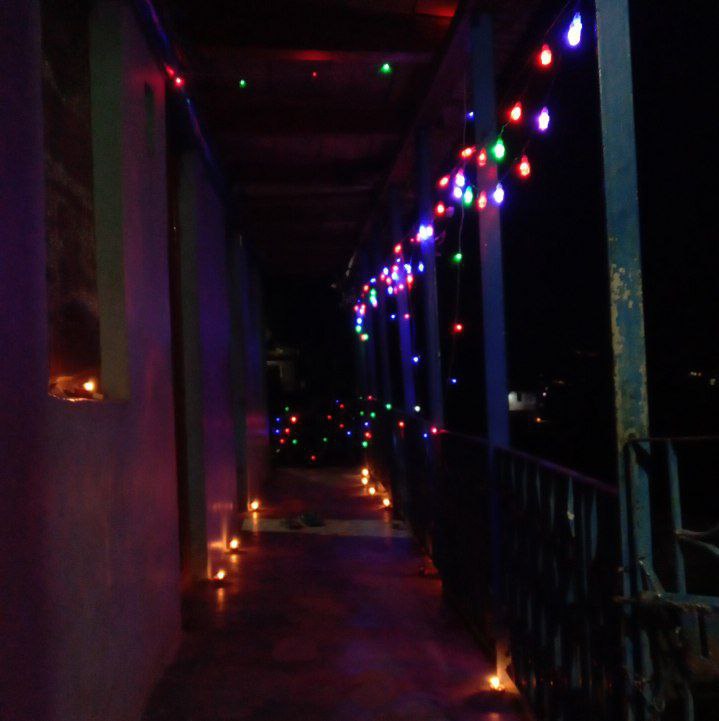 Diwali was good now I am back in Delhi and this is not so good place and now that I see Delhi is actually really far from home. I have the Semester Exams in December and Practicals this month so after Exams for the Breaks this time I will most probably go to Dehradun. Will write next blog soon (maybe).